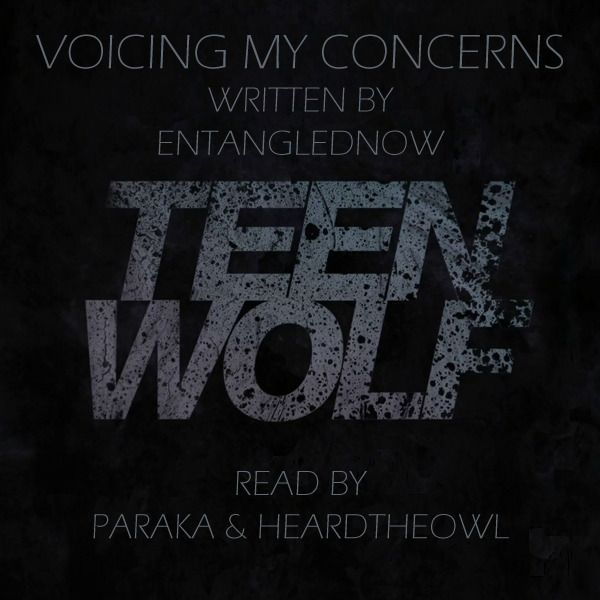 Fic: Voicing My Concerns by
entanglednow
Podficcers:
heard_the_owl and
paraka
Fandom: Teen Wolf
Pairing: Derek/Stiles
Length: 0:04:19
Links: MP3 ||| M4B*

Summary: "I can't believe you got us arrested."


Notes:Yay! This is a podfic I recorded with
heard_the_owl at her house when we had a podfic party back over Labour Day long weekend. Also at the party was
bessyboo,
jenepod,
klb and
reena_jenkins. In fact, all 6 of us recorded this fic in different groups! It was so much fun hanging out with everyone! And it's such an interesting experience recording podfic with a live audience. :D

Cover art by
heard_the_owl

*The M4B version of the podfic includes all 3 versions. If you'd like to download the other parts as MP3s, please check out this post on
multipodicity. I HIGHLY SUGGEST LISTENING TO ALL 3 VERSIONS!