I'm kind of going insane with the amount of work I have between school and fandom, but I've still signed up for a bunch of podfic things.



October is Repod Month this year!
Come post your repods over at
multipodicity
---

Help spread the word on podfic (you don't need to be a podficcer to join in!).

pod_aware ||
pod_aware)


Pod Aware is a week to talk about and spread the word about podfic.


---


If you're on Twitter, there's the #InformalTwitterPodficExchange (or #ITPE because it's shorter) happening. It's multifandom and is a really low pressure holiday gift exchange, there's no minimums or maximums. The rules posts are here, here, here, here, here, and here. Sign ups close on Friday.


---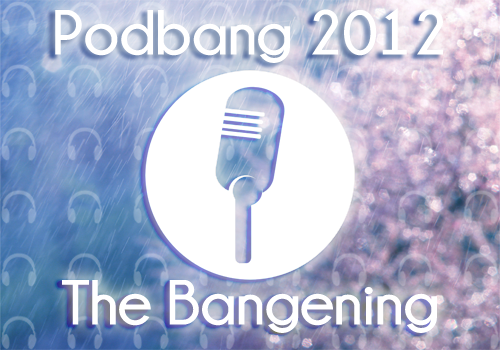 Podbang opened for sign ups today. It's a gift exchange to create big bang length podfics (minimum word count of 30K), with projects going live February 14, 2013.